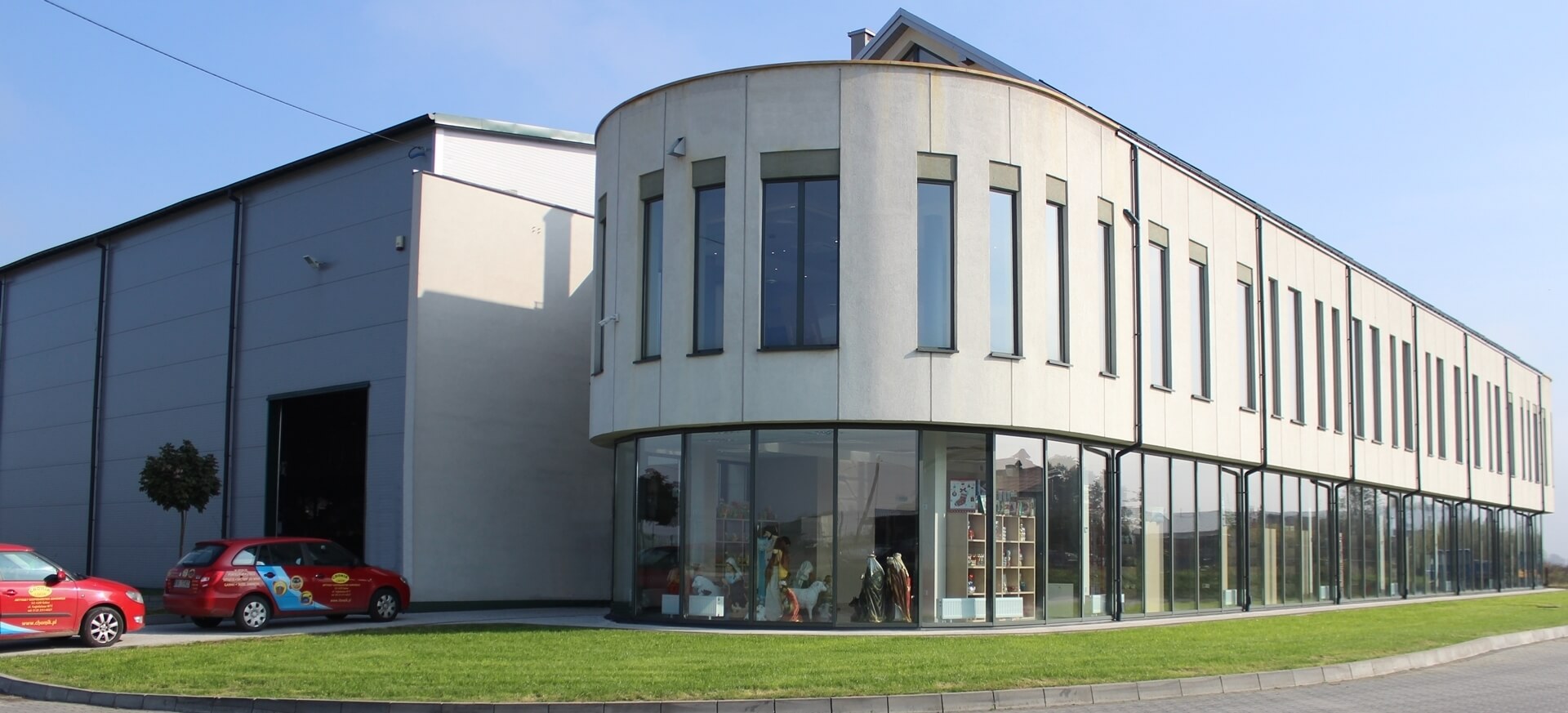 For 29 years, Chomik has been caring about customer satisfaction and is constantly developing to meet the expectations of a growing group of contractors, as well as the dynamically developing market requirements. In June 2020, we commissioned a new facility, the construction of which we started on March 3, 2019. Thus, in just 12 months, a hall of the most modern generation was built, with an area of ​​1700 m2, which will accommodate 1700 pallet places, and an administrative and social building. Thanks to this investment, the warehouse space has increased to 7,700 m2 and will be able to accommodate over 12,000 pallet spaces. As you know, the warehouse is the heart of every trading company. We are proud that thanks to the excellent cooperation with recipients, excellent work organization of our warehouses and professional logistics department, our products always arrive on time. We document our most important achievements on the website dedicated to the history of the company.
The office building is our operational center. The crew, composed of several dozen people, deals with every aspect of the company's operations.
Heads of departments precisely plan the next moves, buyers search for the most interesting goods and ensure timely deliveries, traders establish contacts with contractors remaining at their disposal at every stage of concluding a transaction, the marketing department takes care of the presentation of our offer.
Everyone gives their best because we work together for our common success.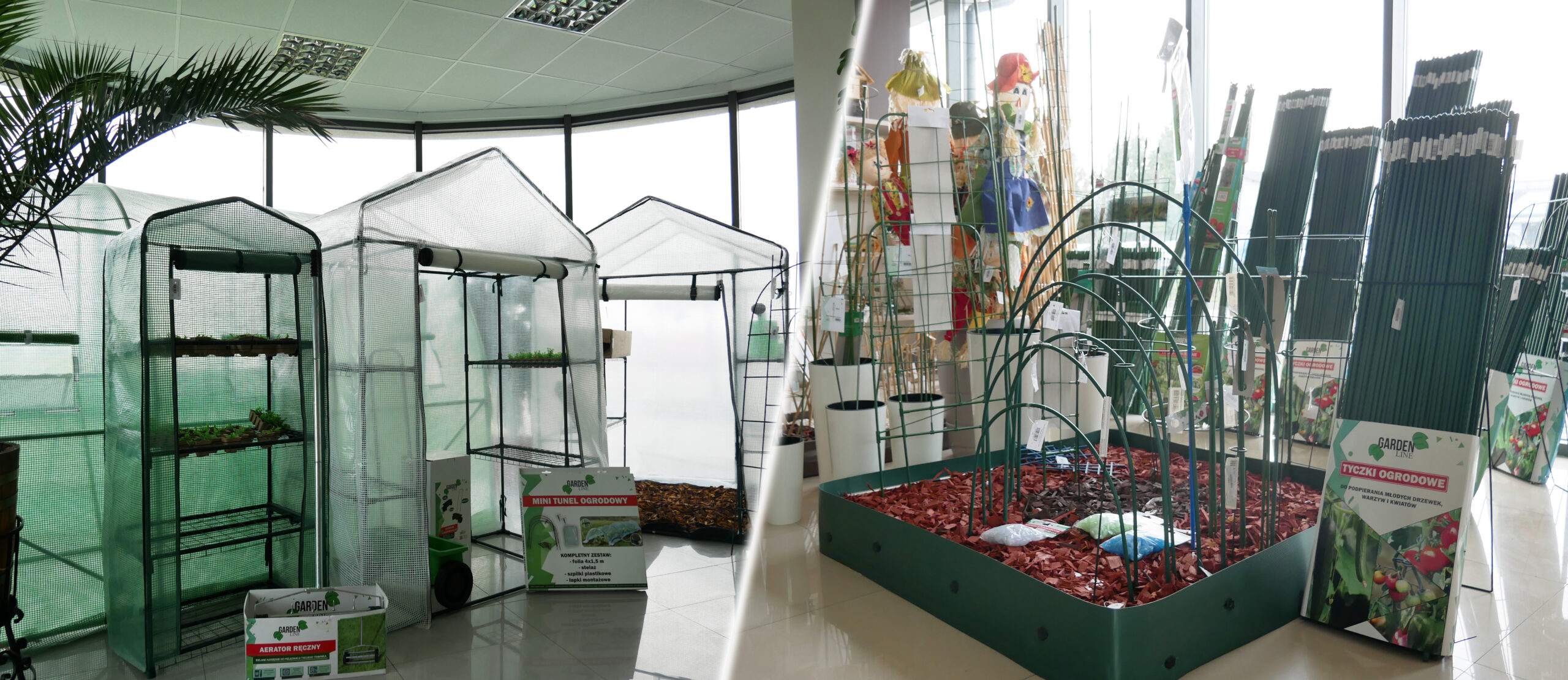 Showroom is a place where we present all the articles available in our offer. The showroom, expanded in 2020, now has an area of ​​over 4,000 m2. The three-level exhibition space allows for an attractive display of over 10,000 products offered by us. Interesting architectural solutions and great possibilities of space arrangement allow us to show not only the size of the available goods, but also the wide possibilities of their use. There is sure to be something for everyone here.
On the ground floor, we mainly present garden products of our own brand GardenLine. In addition, garden tools, furniture and accessories for the organization of home space.
Household items predominate on the first floor. At the same level, you will also find a wide range of Home & amp; Decor items: children's furniture, dressing tables, designer armchairs, pouffes and much more. The second floor of the pattern room is reserved for Christmas decorations and decorative items.
We present a wide range of processing accessories in a separate space.
The showroom is a real treasure of inspiration and ideas. It is also a place for meetings, discussions and exchange of ideas with our sales representatives, who will be happy to show you around its nooks and crannies and tell you about our products with passion.
Our doors are always open, invariably we invite you to a personal visit to Gdów.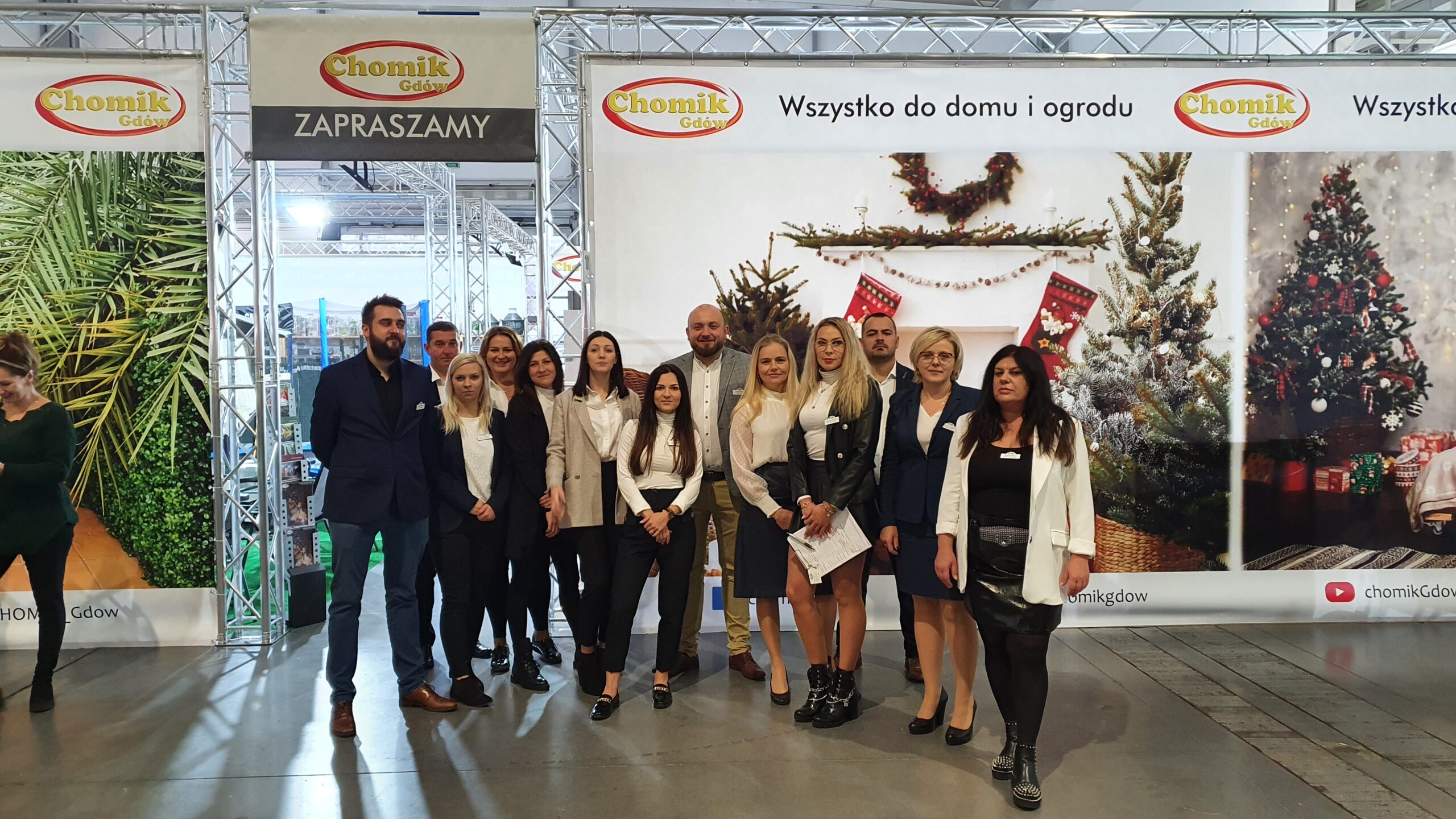 We strengthen our position with each step. Every year our company participates in exhibition events. The joy of participating in this type of event can be seen both among exhibitors and visitors. The largest fair in which our company participated in 2021 is the GARDENIA International Garden and Landscape Architecture Fair in Poznań. We were also present at the International Exhibition GREEN TO LIFE & amp; FLOWER EXPO POLSKA in Warsaw.
This year's fair events resulted in many new business contacts and specific orders placed by both existing and new customers. We particularly appreciate the GARDENIA Fair, where we exhibited the largest fair stand in the history of Chomik and one of the largest events in this edition. Its construction was a big challenge, but it also brought spectacular fruits.
We are constantly expanding our product portfolio. We are introducing new GardenLine private label products in the field of garden architecture. Among them are modern garden furniture, but not only. Soon, our offer will include the highest quality products from the BBQ category, i.e. modern grills and accessories. The department that we also develop and introduce newer solutions is the Home & Decor department. Here we can boast a wide range of furniture, tables, chairs and all kinds of fashionable accessories. We follow the times, meeting your expectations at the highest level!